CRM solution and call center software are two different solutions that are two fundamental systems that have to be in place in any business that provides support services or customer care or have a sales team that uses telesales as one of the lead generation activities.
Some call center solutions have contact centre automation suite. However, this CRM system has only basic features for lead management. There are various benefits of the Call center software and CRM solution integration that will let you provide omnichannel customer service.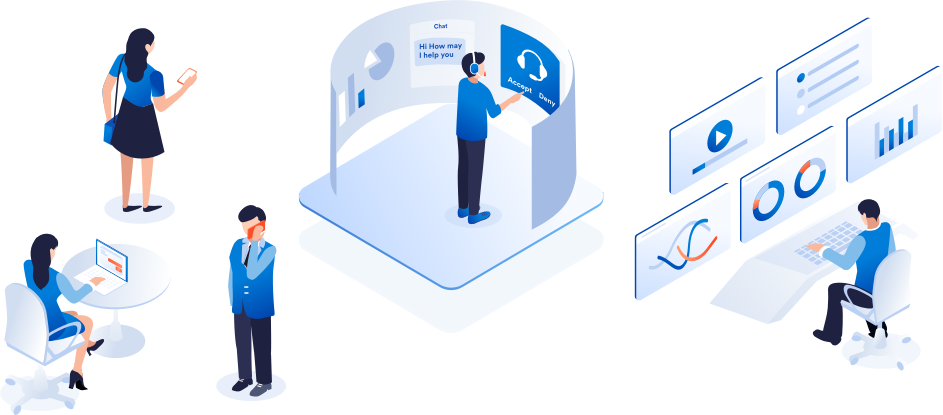 The Call Center CRM integration will not only connect two systems, but it will also synchronize data between two systems. Furthermore, this integration will provide flexibility to use both, CRM solution and call center software within a single screen. The data updated in one system will be reflected in another as well. This will keep all systems updated in real-time.
The contact center solution will pop up the text and an integrated CRM solution will give all data related to the client. The customer support executive or agent will know the client journey, his favorites based on the CRM data, last call organization, and other high-level features. This will support operators to give personalized information to the clients.
The CRM Call Center Integration will provide all features to provide omnichannel customer support and perform result-oriented lead generation campaigns. This will increase customer loyalty and business that will result in increased revenues.